About us
Established in 1996, Daiken Miri Sdn. Bhd. (DMR) has been a leading manufacturer of medium density fiberboard (MDF) in Malaysia. Located in Miri, Sarawak, the company is a joint venture between Daiken Corporation and Samling Group of Companies. DMR operates with the core values of "eco-friendliness, customer centric, consistency and performance driven."
DMR aims to produce the best quality of MDF boards under the prestigious brand name of "Tekwood", which is well known to possess a natural attribute of hardwood characterized by low moisture absorption, enhanced dimensional stability, high tolerance of relative-humidity fluctuation, not prone to insect attack and fungus growth, and extended life span of its finished products.
DMR produces its MDF using Dipterocarp Tropical hardwood residues, which are collected from sawmills, plywood factories and other wood-processing operations in Malaysia. Through its continuous innovation, research and development, DMR are now also integrating sustainable wood species from planted forest such as acacia to create more advanced and eco-friendly MDF.
Over the years, DMR has attained notable achievements, certified to Japanese Industrial Standard (JISA5905) Fiber Boards Certification, California Air Resources Board Certification for Composite Wood Products (ARB 93120(a) Phase 2), US Environmental Protection Agency Toxic Substances Control Act (EPA TSCA Title VI), ISO9001:2015 Quality Management System Certification and ISO14001:2015 Environmental Management System Certification.
DMR Company Policy
Daiken Miri Sdn. Bhd. aims to produce the best quality MDF boards under the
prestigious brand name of "Tekwood".
In order to fulfill our aim, DMR staff will make the way with the following key words:
•Customers' and employees' satisfaction
•Creative performance
•Compliance mindset
•Environmentally friendly
DMR Quality & Environmental Policy Statement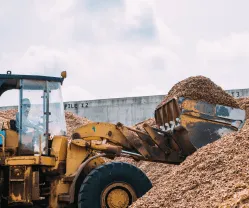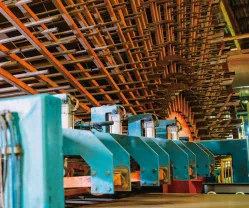 QUALITY
1.

Customer Focused

-We make commitment to fully understand customer requirement
and to satisfy applicable requirements of relevant interested party
-We will ensure we satisfy and exceed our customers' needs and expectations
-We will ensure on-time delivery to our customers

2.

Performance Driven

-We will monitor, benchmark and continuously improve
our quality management system, business,
products and services, organization and employees' performance
ENVIRONMENT
1.

Continuous Improvement of Environmental
Conservation and Pollution Prevention

-All employees who are engaged in activity in all sites shall work on the continuous
improvement of environmental conservation and prevention of pollution

2.

Minimization of the Environmental Load

-We work on the reduction of the greenhouse gases, industrial waste and chemical
substance usage

3.

Consideration to Biodiversity

-We promote the procurement and production of woody resources which considers
biodiversity

4.

Comply with Applicable Legal Requirements and Other Requirements

-We committed to comply with applicable legal requirements and other requirements
that relate to environmental