GREEN
ECOSYSTEM

Preserving the green earth by recycling trees.

Grow trees, utilize it wisely, and keep using trees.
Since DAIKEN is established, we have been closely involved with trees and promote the recycling of trees through efforts including tree planting, appropriate use of trees from forests, and recycling of used products.MDF which produced by residue from sawmills are the base material made from 100% recycled sources.
In order to establish an ideal Ecosystem that everything is maintained in balance, DAIKEN keep utilize each trees effectively and pave te way to new greenery.

Special MDF is characterized by its resistance to swelling caused by water and wax. It is also environmentally friendly and contributes to the preservation of forest resources, as it is made by effectively utilizing the residue produced during lumbering.
PRODUCTION CAPACITY
We provide approximately 550,000 m³ of MDF per year under a thorough
quality control system at each of our factories, mainly in Asia.
MANUFACTURING PROCESS
MDF manufacturing process of the DAIKEN Group
After wood chips convert to fibers, pass through the adhesive injection process, drying process and finally become MDF in Hot press process.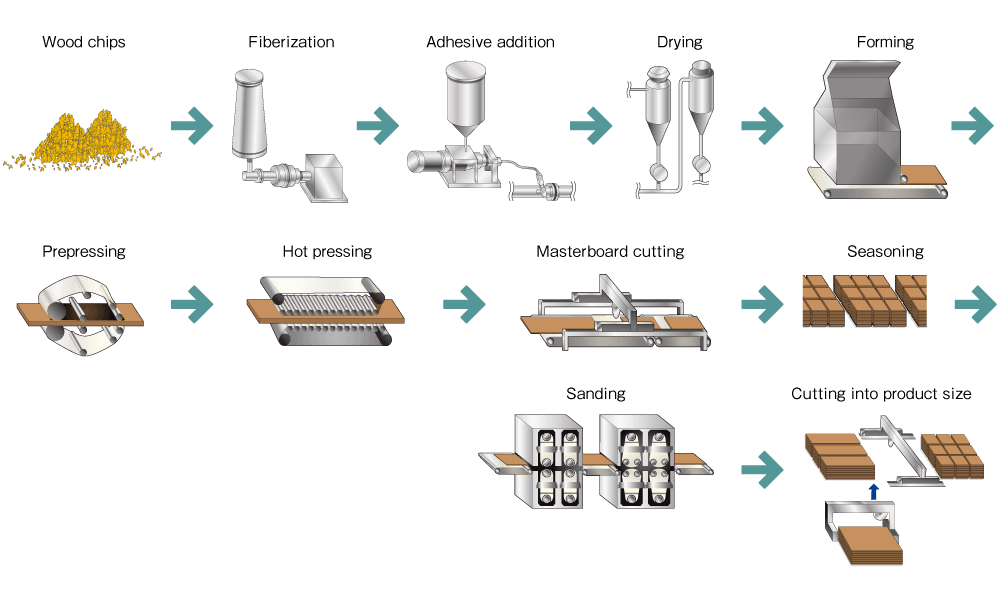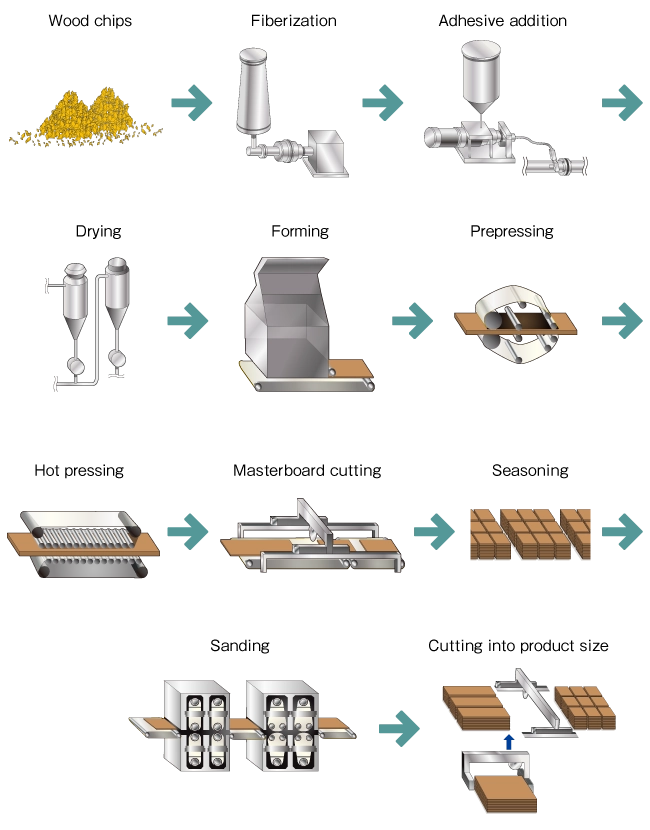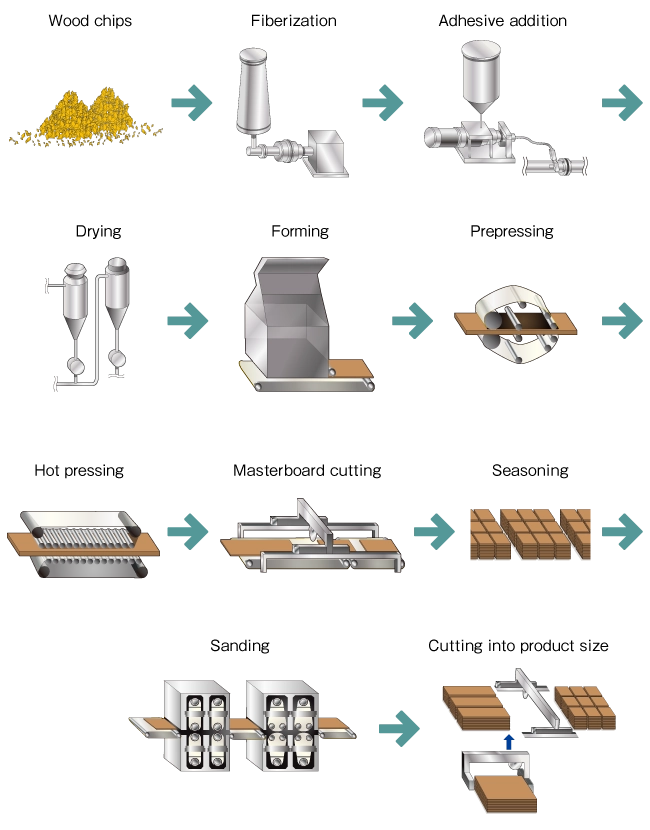 PRODUCTION BASE
DAIKEN MDF Production Plants
The DAIKEN Group has four MDF production plants in the world, two are located in Malaysia (two lines) and two is in New Zealand (two lines).
Brand
TEKWOOD
CUSTOMWOOD
DSL MDF
Plant name
DAIKEN SARAWAK SDN. BHD.
DAIKEN MIRI SDN. BHD.
DAIKEN NEW ZEALAND LIMITED
DAIKEN SOUTHLAND LIMITED
Abbreviation
DSK
DMR
DNZ
DSL
Location
Sarawak, Malaysia
Rangiora, New Zealand
Gore, New Zealand
Annual production
capacity
120,000㎥
120,000㎥
110,000㎥
200,000㎥
Certifications
JIS A 5905
CARB, EPA TSCA Title VI
ISO 9001 / 14001
PEFC CoC
JIS A 5905
CARB, EPA TSCA Title VI
ISO 9001 / 14001
PEFC CoC
JIS A 5905
CARB, EPA TSCA Title VI
ISO 9001 / 14001 / 45001
FSC CoC
JIS A 5905
CARB, EPA TSCA Title VI
ISO 9001 / 14001 / 45001
FSC CoC
Investment ratio
DAIKEN CORPORATION 75%
Local state government-related companies 25%
DAIKEN CORPORATION
70%
Samling Group 30%
DAIKEN CORPORATION 100%
DAIKEN NEW ZEALAND 100%
TREE PLANTING BUSINESS
Sustainable resource development: Aiming to shift from natural to sustainable planted trees, we started planting Acacia mangium trees in Sarawak state of Malaysia in 2002.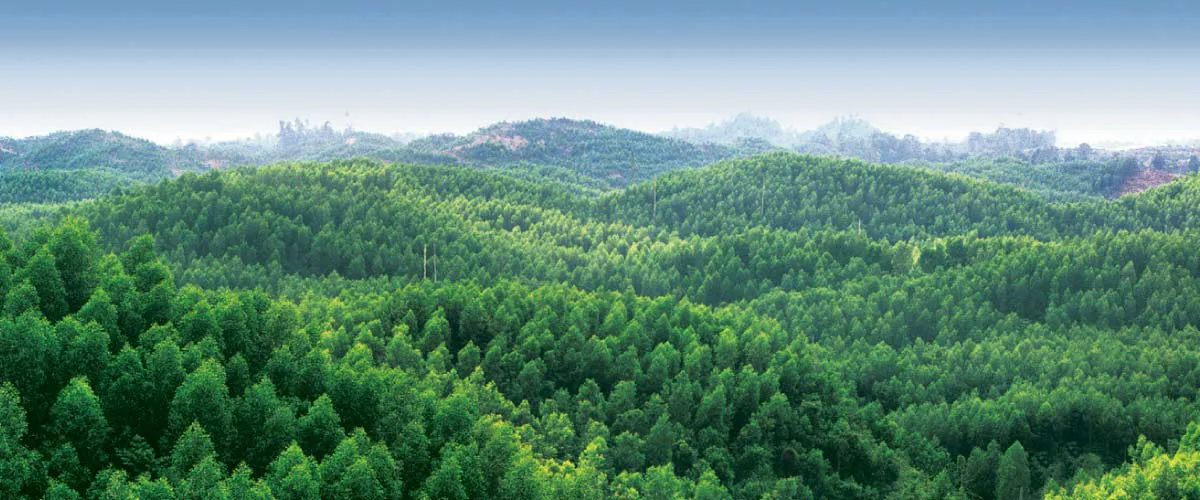 Environmental Protection
The tree plantation area has reached 4,200 hectares or more.which contributes to a fixed annual carbon dioxide absorption of approximately 200,000 tons.