What is MDF?
-Meaning, Types and Differences from other wood materials.
"MDF" is the one of building material which is widely used in the construction of houses and furniture. Many people may not be familiar with how MDF differs from other wood panels such as plywood, so we will show you specific examples of how it is used.
What is MDF?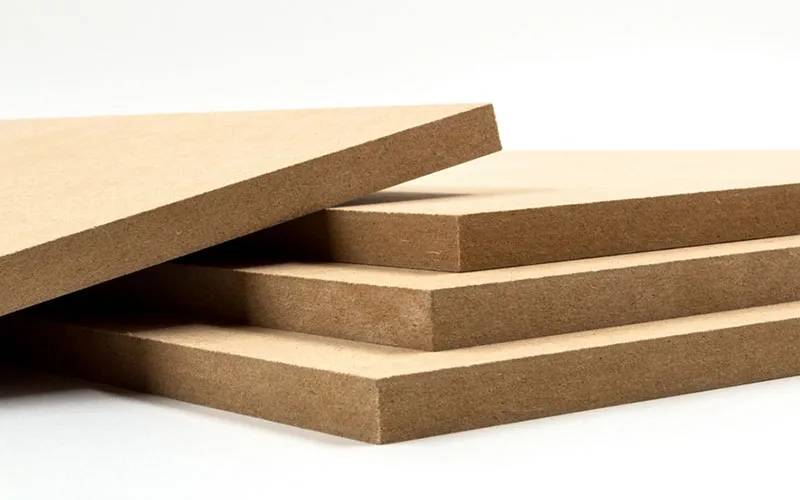 Meaning MDF stands for "Medium Density Fiberboard".
MDF is a type of board made from small pieces of wood by pressing and gluing together used for building materials. MDF is sometimes misinterpreted as chipboard. Chipboard is another type of material called particleboard, which is less durable than MDF because it contains wood particles and other raw materials.
MDF is easy to work with because it has no knots or warping. It is also affordable and used for light carpentry work. MDF materials are advantageous for cabinet doors because of their flexibility.
Composition MDF is composed of wood fibers and chips.
MDF is composed of wood fibers made from chips produced by industrial milling. These wooden fibers are dried and bonded with special resins under heat and pressure. During the process, wooden materials are formed into a board and become hard. For the final step, the board is machine-polished and cut to specific sizes.
※ Source: The image of MDF manufacturing process of the DAIKEN Group
There are three types of Fireboards which are Lower density fiberboard (LDF), Medium density fiberboard (MDF), and High-density fiberboard (HDF). HDF contains more fibers and a smoother surface than LDF.
Common applications for MDF
Painted wooden work
Cabinetry
Furniture
Because MDF has the smoothest surface, minimal imperfections, and less dimensional change, it is the preferred material for painting. In addition to construction materials, MDF is widely used as a craft material, as MDF is suitable for acrylic painting, chalk paint, and other types of decoration.
What are the Advantages and Disadvantages of MDF?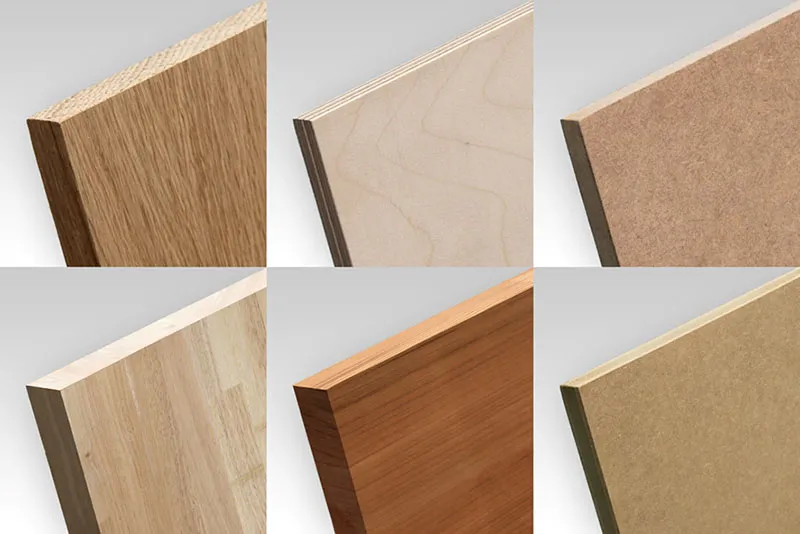 MDF differs from natural wood and other materials in several ways. Here are the major advantages and disadvantages of MDF.
Advantages
Less warping issues
Smooth surface
Cost-effective and easy to find
Sustainable and Environmentally Friendly
MDF can be used in the same way as real wood. There are no special tools or skills required to work with MDF. MDF is much easier to work with than real wood.
Less warping issues
In contrast to solid wood, MDF is strong even in high humidity and moisture. MDF can shrink and expand evenly without the different parts of the grain working together.
Smooth surface
MDF is pressed compactly during the manufacturing process. It makes the entire panel incredibly flat and smooth. That's why MDF is ideal for painting, laminating, or veneering. The cutting edges remain smooth, too.
Cost-effective and easy to find
MDF is manufactured wood at a lower cost than regular wood. You can get them reasonably without spending a lot of money. It is more affordable compared to any other wood.
Sustainable and Environmentally Friendly
MDF is made primarily from wood fiber. As a result, many wood chips are efficiently recycled. MDF not only reduces waste but also eliminates the impact on our forests and creates sustainable building practices for years to come.
Disadvantage
Requiring care in handling
Absorbing water
Weak fixing
These materials have several disadvantages.
Requiring care in handling
MDF is heavier than plywood.
A full-size MDF panel is difficult to carry alone and is easily damaged, especially its corners and surfaces. MDF tends to crack or split across its fibers. To prevent this, pre-drill the MDF to make room for the screw. Working with MDF creates a lot of dust. You may want to take some items away or cover them and vacuum after wise.
Absorbing water
MDF absorbs water because of its finer fibers, which can cause the MDF to swell and lose structural strength over time. Mold is also likely to form in damp conditions. Recently, moisture resistant MDF has become more common. Waterproofing, painting, or sheeting may be effective.
Weak fixings
Over time, as the fine fibers around the screws become loose, the screws may start to wobble.
Types of MDF Application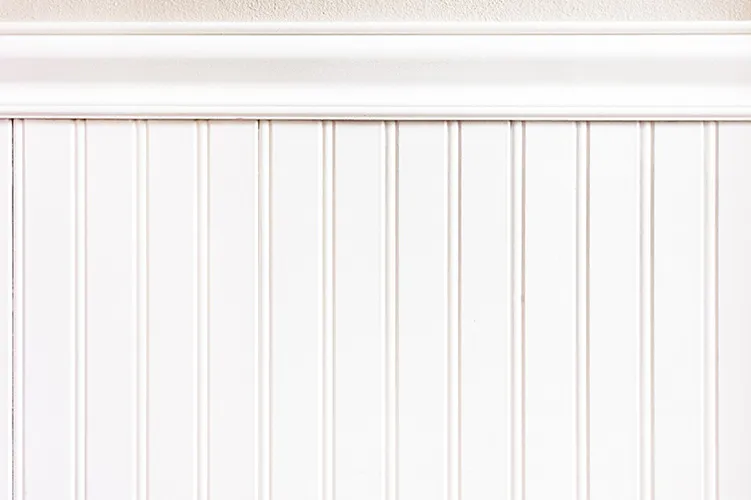 ※ Reference image of whiteboard
-MDF is sold in sheets of various thicknesses and is generally for architectural purposes. Learn about more specific MDF characteristics and shapes.
Beadboard
MDF Beadboard is Traditionally used to protect walls from scratches and dents. This decorative texture also adds visual attraction to the ceiling.
Slatwall
MDF Slatwall has deep-lipped grooves. This type is for display walls, shelving, and storage purposes.
Extira
Extira is an MDF product manufactured for exterior applications. The best used for non-structural architecture, exterior millwork, garage doors, and even high-moisture interior environments.
ULDF
Ultralite MDF weighs 1/3 less than the standard one. It is popularly used in theater sets or exhibition booths where structures need to be assembled and disassembled.
Bendy MDF
Bendy MDF is a panel that is easy to bend and curve. Architects are most likely to use this panel to create curved walls and trim.
What is MDF Used For?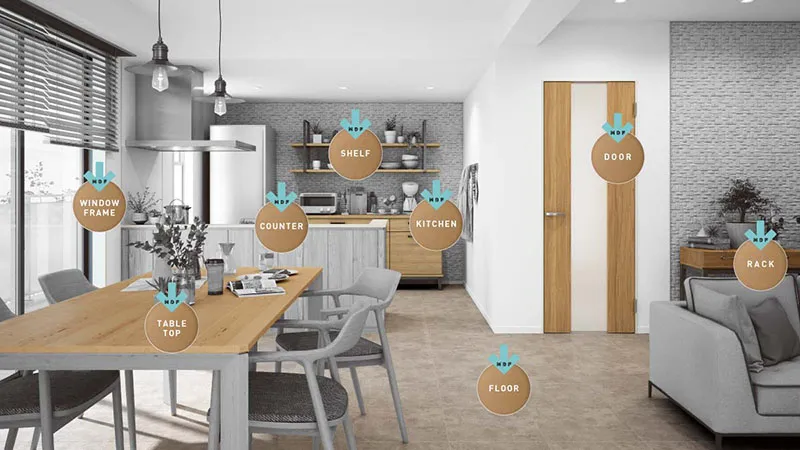 MDF is used for many and various purposes. Here are some examples,
MDF is Used for...
skirting board
window and door frame
ceiling board
counter
door
shelf
speaker box
MDF is used in many places as a building material for housing, including skirting boards※, window and door frames※, ceiling boards, counters, doors, and shelves of vanity cabinets and system kitchens.
(※The skirting board and window frames which called "molding components" because their adjustment and appearance are significant in the fit-out of a building. )
MDF is for furniture doors, side panels, shelves, and speaker boxes to take advantage of its resistance to sound echoes.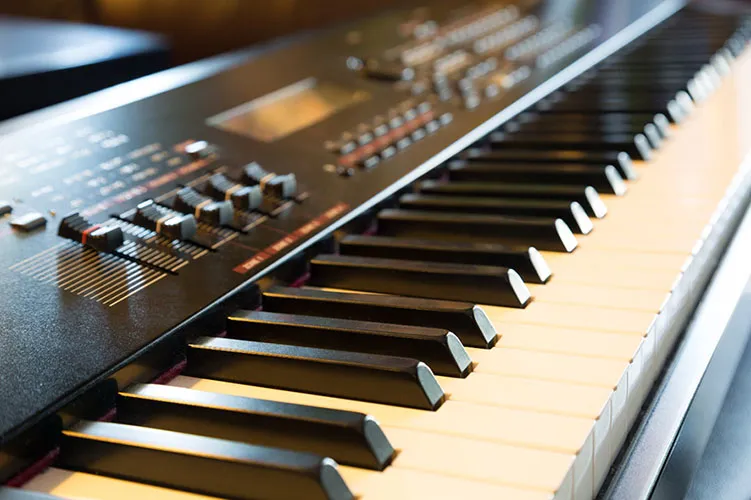 ※ Reference image: MDF usage for electric/acoustic equipment, speaker boxes, etc.
The smooth surface of MDF is one of the advantages suitable for decorative types of furniture.
Standard MDF is for places where no strength is unnecessary. The enhanced water resistance products are also for vanity tops, kitchen system doors, waterfront fixtures, storage, and fittings.
MDF material has a smooth surface and workability unique to processed products, and it is a material with few dimensional change characteristics of wood. MDF material has various uses for housing construction, and a thorough understanding of its characteristics and disadvantages will make it easier for DIY purposes.
Examples of usage
Flooring
Door
Cabinet
Kitchen
Interior materials
What are some examples of MDF? Learn more about how beautiful MDF finishes can be in the interior.
Flooring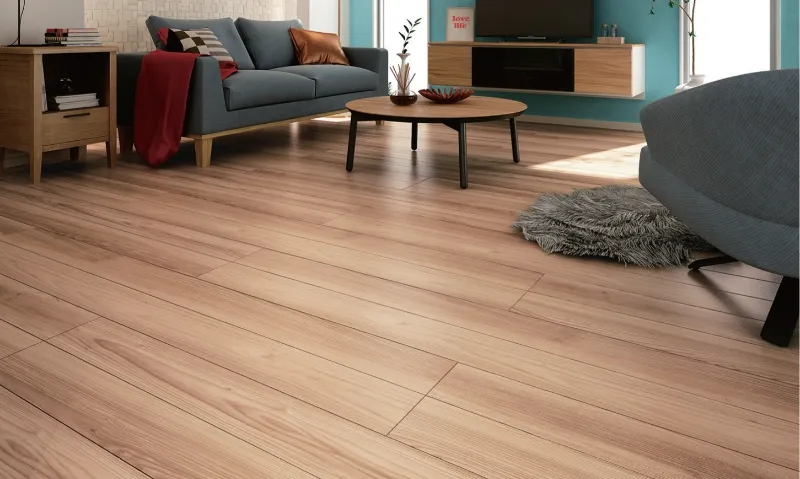 Used as a substitute for the surface layer of floor base plywood.
Better to choose harder, smoother, and water-resistant MDF for flooring.
Door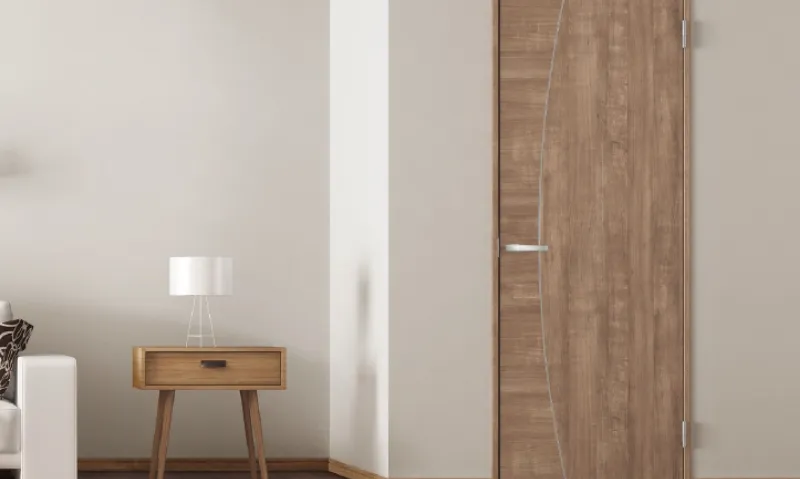 Used as door skin and door frame.
Stable performance of MDF allows for simple to complicated decoration.
MDF's continuous press production can offer a variety of sizes.
Cabinet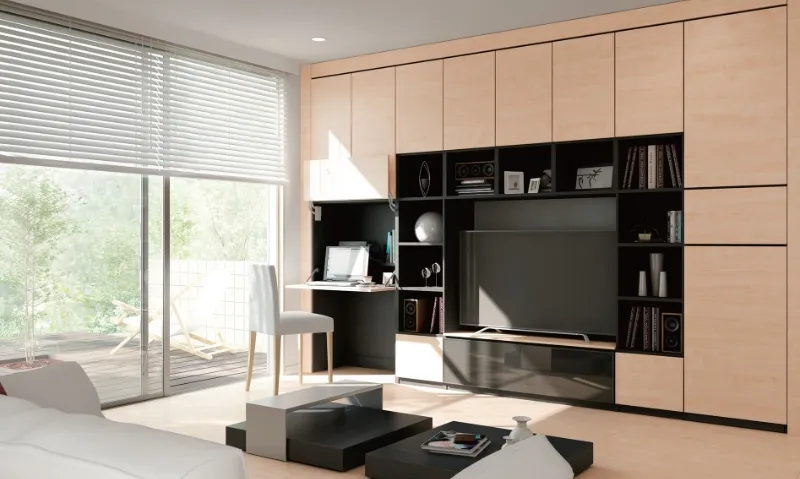 Used as cabinet door, side panel, etc.
The beautiful texture of the surface makes it possible for both simple and complex designs to give the cabinet a more luxurious look.
The surface piece can be selected from natural fancy veneer, film sheet, and coating paint.
Kitchen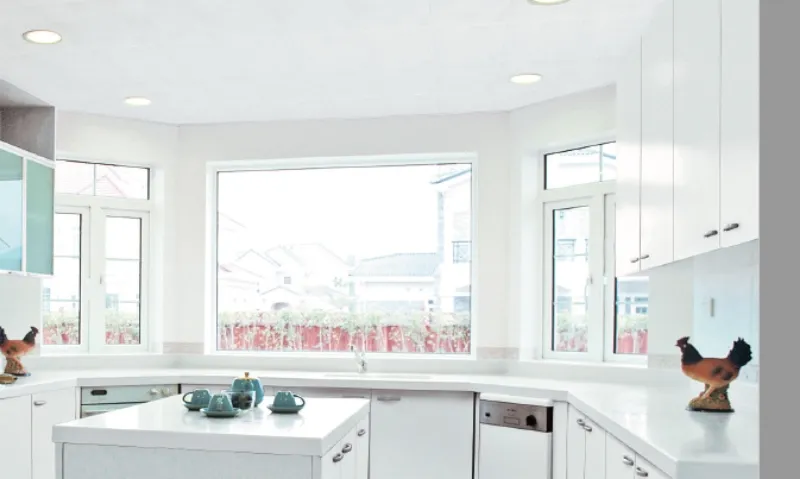 Used as kitchen door, side panel, and shelf.
Even a thin decorative sheet or high gloss can offer a beautiful look.
Interior materials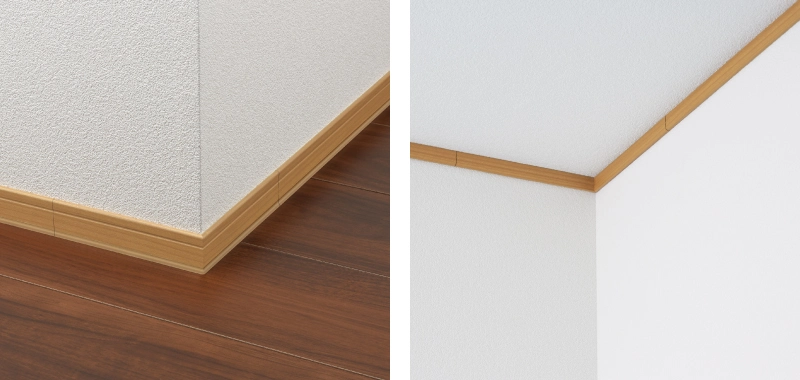 Used as molding and skirting base panel.
The panel can keep a smooth finish and also extend to the desired length.
FAQ about MDF
Q:What type of MDF is available (and where should you buy) for DIY purposes?
Q: What is the difference between MDF and Particle Board?
Q: What is the difference between MDF and OSB?
Q: What is the difference between MDF and Plywood?
Q: What is laminated MDF?
Frequently Asked MDF Questions.
Q:What type of MDF is available (and where should you buy) for DIY purposes?
A:You can get at most hardware stores or lumber yards in 4x8-foot sheets in 2 different thicknesses, ½-inch and 3/4-inch. They are typically tan or a darker brown.
It is necessary to check whether the sheets are appropriate for your project because MDF has various types.
The price differs by place, thickness, and size, but usually, they are inexpensive.
Q:What is the difference between MDF and Particle Board?
A:Here is the answer…
Both MDF and particleboard are building materials made from crushed wood chips or shavings mixed with adhesives and compressed.

Particleboard is a board made of small pieces of wood, with the wood chips visible in the photo above. On the other hand, MDF (medium-density fiberboard) is a board made from wood chips and other plant materials that are further fiberizing and molded.

MDF is a product with a density of 0.35 g/㎤ or greater that has undergone a dry process (processing without water).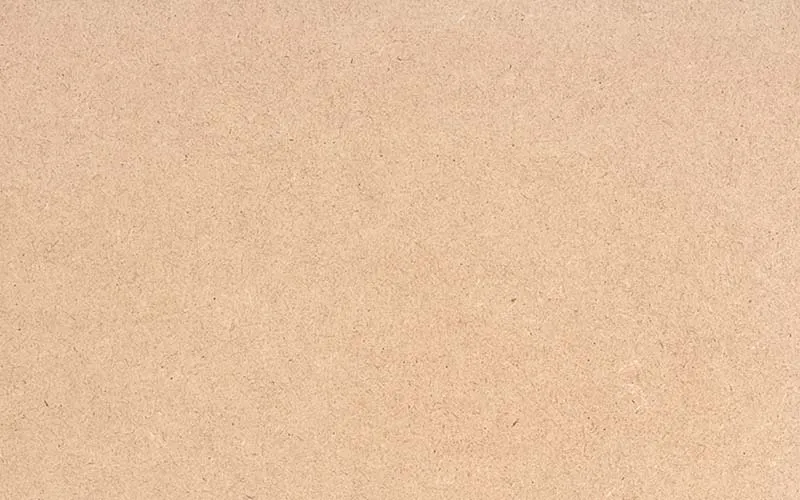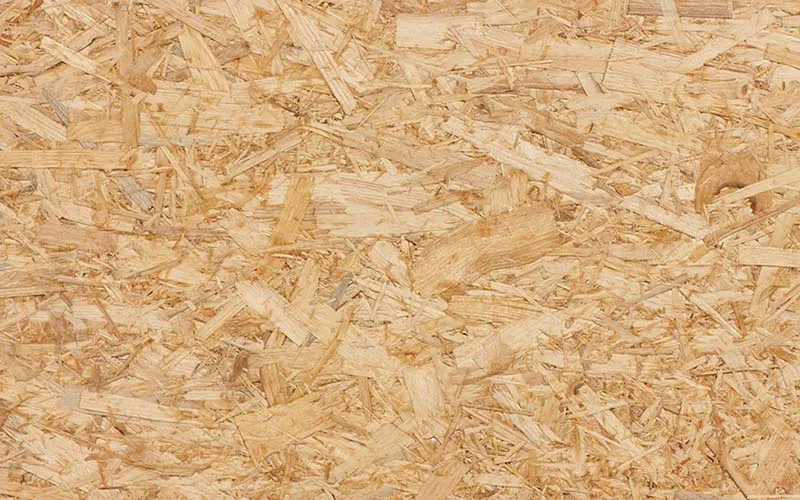 Q:What is the difference between MDF and OSB?
A:Here is the answer…
OSB is an acronym for oriented strand board, an engineered wood product. It is made of strips of trees, arranged in a crisscross pattern, and pressed.

The surface of the wood has a striated pattern and is a foundation material for the walls and floors of houses. Compared to MDF, a fiber material, it is more durable and better fixed with screws.

OSB is more durable but heavier and more expensive than MDF. MDF has a smooth surface, but OSB is slightly uneven, making it unsuitable for polishing or painting. Also, the cut cross-section of MDF is much sharper and cleaner.

OSB and MDF are the same plywood building materials, but one is for heavy-duty, and the other is for decoration.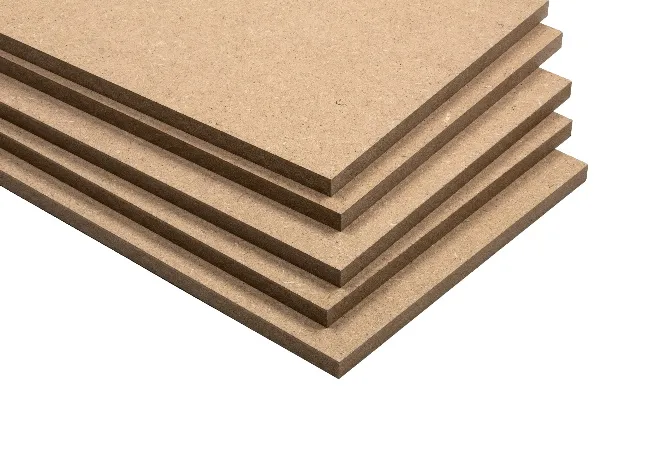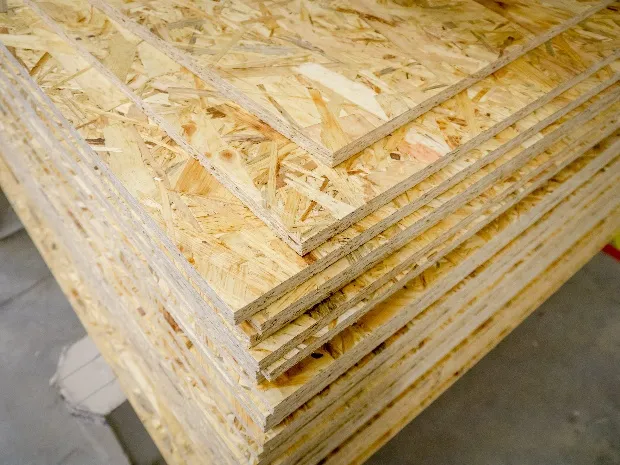 Q:What is the difference between MDF and Plywood?
A:Here is the answer…
Plywood, like MDF, has a smooth surface and is a building material made up of thin layers of veneer stripped from logs. Plywood is like MDF in that it is easy to paint and durable.

On the other hand, plywood is not ideal for crafting, it is rough to cut, and splinters are common.
However, plywood can be durable material for outdoor because of its toughness and water resistance.
MDF is better suited for items that require flexibility, such as highly decorative indoor furniture or curved railings.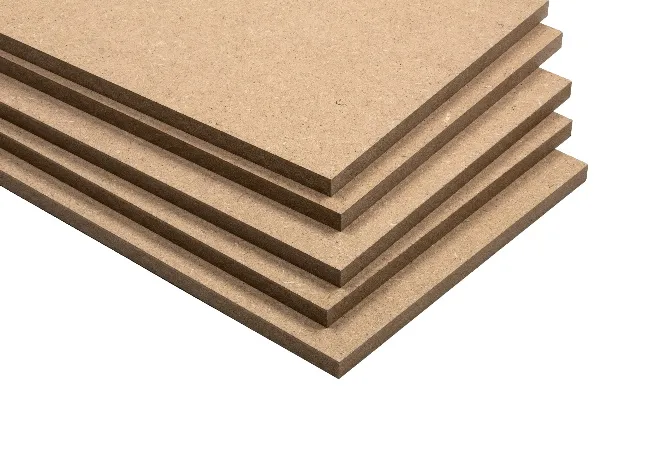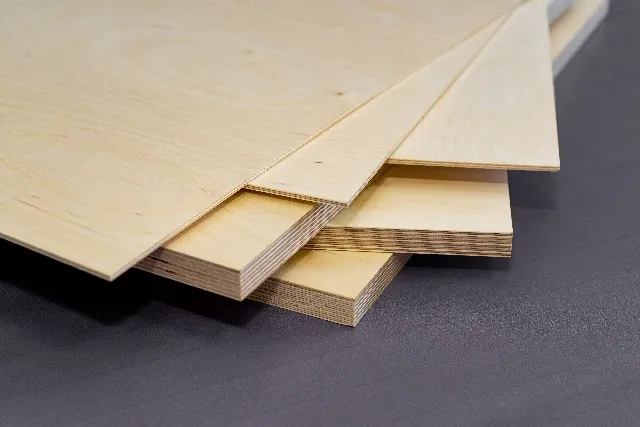 Q:What is laminated MDF?
A: Laminated MDF is a variation of MDF with an overlay.
The laminate coating can be applied to the top and bottom. The advantages of laminated MDF depend on the specifications of the laminated top layer.
Open up the Possibility with Versatile Building Material "MDF"
MDF "Medium Density Fiberboard" is a type of plywood similar to engineered wood products.
It is an easy-to-use material and has a wide range of applications worldwide.

Please contact us to find the best MDF for your project. DAIKEN Group offers a wide range of building materials to improve safety and comfort. We'll help you choose the best MDF for your construction project from our three types of MDF.
※ The information contained herein is as of January 17, 2023. Exact information may vary.