For Residential Use
Underlayment System
Slipper Uses
12 mm Thick
Surface Material WPC (Natural Wood)
Surface Finish Mirror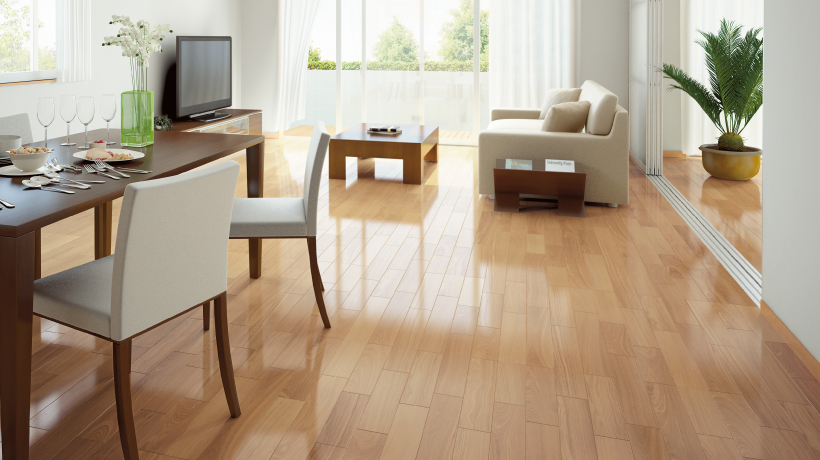 Natural Japanese Wood by Daiken has an abundance of casual beauty. With strong graining highlighted by shades of honey, tan and cream, this flooring has comfortable style and universal appeal.
YP62-38

YP62-35

YP62-39

YP62-21
Dimensions
12 mm thick, 303 x 1,818 mm
Packing material, quantity
Cardboard case, 6 pieces (3.3 m²) per case
Package weight
Approx. 30 kg/package
Base material
Plywood with W hard base
Surface
WPC treatment, natural wood thin single plate, beech/ash straight/cross grain mixed random length board,
UV antimicrobial wear-resistant superfine coating finish
Edge processing
Tongue-and-groove joint on all sides, vertical & horizontal VR grooving (3P), chamfering on long sides and skipped chamfering on short sides
Formaldehyde regulations
F4-rank JAS (Composite flooring)
■ Plain View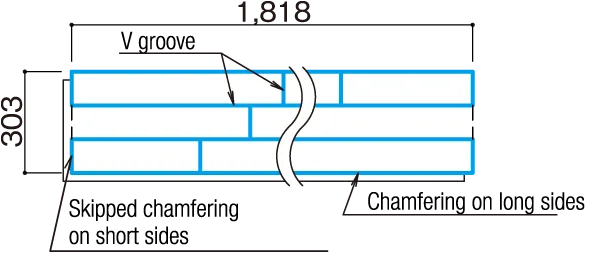 ■ Cross-sectional View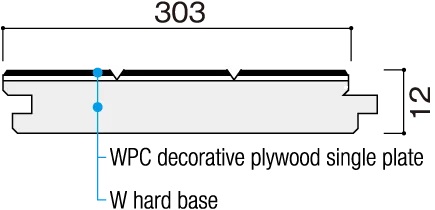 * The performance values and the certification labels are based on the Japanese test method and standards.
* DAIKEN CORPORATION does not guarantee that the products listed here conform to the laws and regulations of the country or region where they are being used.
* The above flooring materials are not designed for use with shoes on.