For Residential Use
Underlayment System
Slipper Uses
12 mm Thick
Surface Material WPC (Natural Wood)
Surface Finish Matte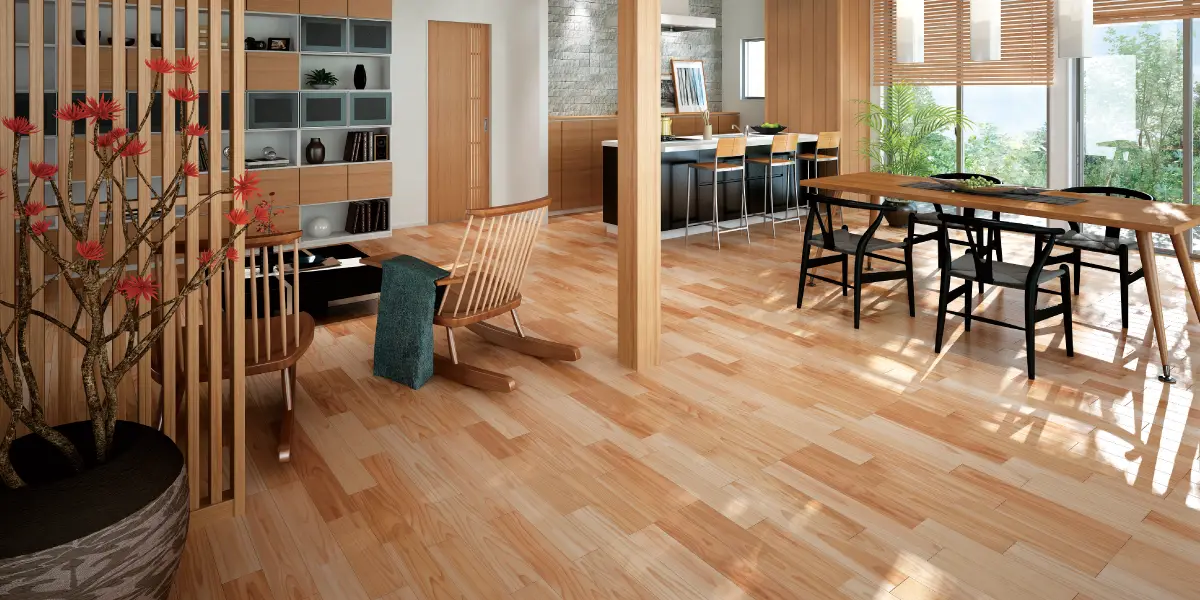 Unique and durable, WPC Flooring is a stunning engineered wood with a variety of natural veneer tones.
YP74-NT

YP74-NC

YP74-NK

YP74-NW

YP74-NS

YP74-NN
Dimensions
12 mm thick, 303 x 1,818 mm
Packing material, quantity
Cardboard case, 6 pieces (3.3 m²) per case
Package weight
Approx. 30 kg/package
Base material
Plywood with W hard base
Surface
WPC treatment, natural wood thin single plate, horse chestnut/chestnut/cedar/ginkgo/Japanese wingnut/Japanese
walnut straight/cross grain mixed random length board, UV antimicrobial wear-resistant natural coating finish
Edge processing
Tongue-and-groove joint on all sides, vertical & horizontal VR grooving (3P), chamfering on long sides and skipped chamfering on short sides
Formaldehyde regulations
F4-rank JAS (Composite flooring)
■ Plain View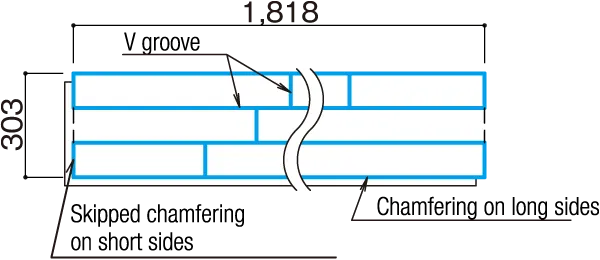 ■ Cross-sectional View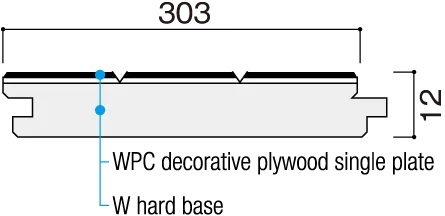 *Note on horizontal V grooving: Horizontal joint portions may not have V grooves to ensure natural flooring finish.
* The performance values and the certification labels are based on the Japanese test method and standards.
* DAIKEN CORPORATION does not guarantee that the products listed here conform to the laws and regulations of the country or region where they are being used.
* The above flooring materials are not designed for use with shoes on.