Residential Use
Underlayment System
Tape Adhesive Backed
Tongue & Groove Joint
9mm Thick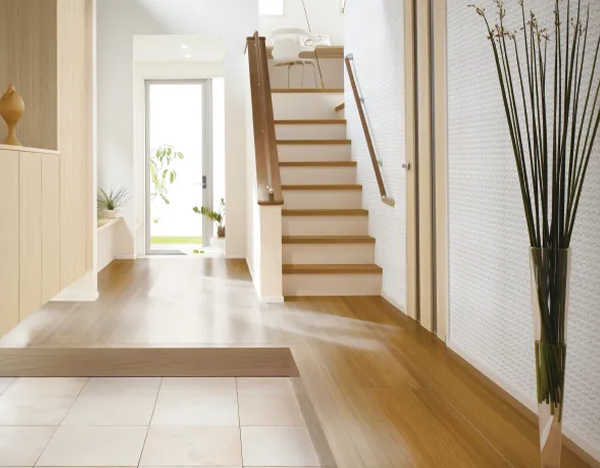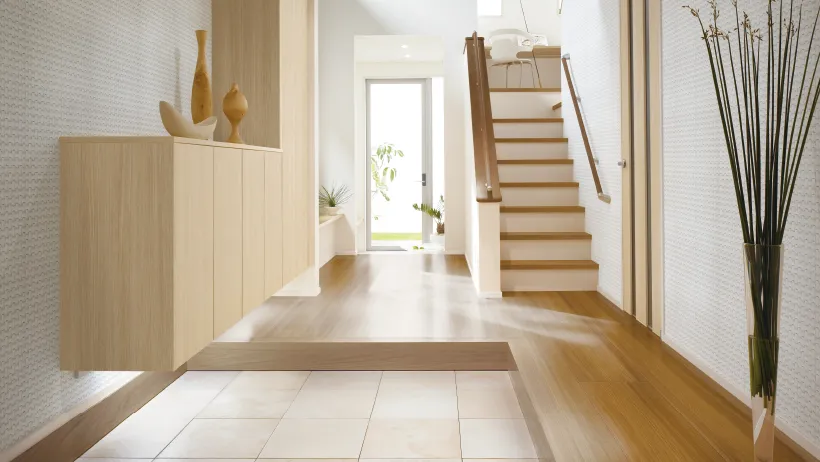 Characteristic three-dimensional design
■ Labels Related to Public Certifications and Industrial Associations
■ Premium Features
Color and Texture Variation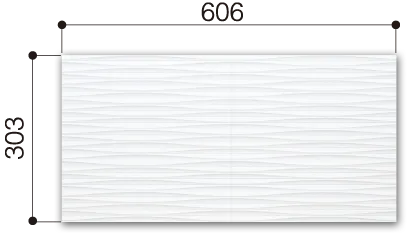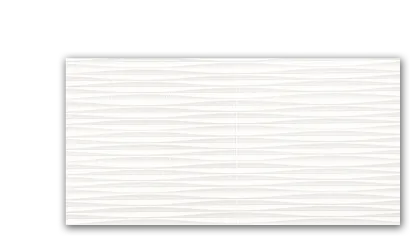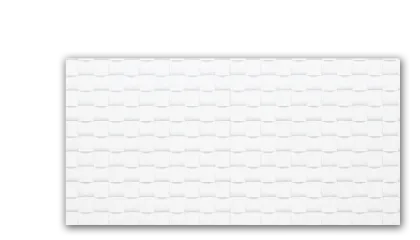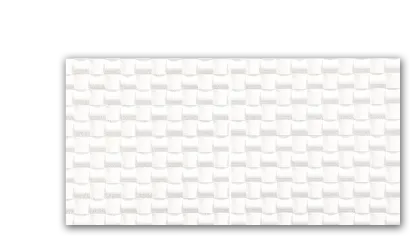 *The wall surface is flat and smooth (not rugged).
Dimensions
9 mm thick, 303 x 606 mm
Packing material, quantity
Cardboard case, 8 pieces (1.46m²) per case
Base material
Humidity conditioning rock wool board
Surface
Emboss processing + Acrylic emulsion coating
Edge processing
Tongue-and-groove joint on all sides, chamfering
Certifications
Quasi-noncombustible material certified by the Minister of Land, Infrastructure, Transport and Tourism, QM-9817
Humidity conditioning building material, registered product name "DRYART
(humidity conditioning rock wool board, 9mm)" Registration number: T09-0020
Registration agency: Japan Construction Material & Housing Equipment Industries Federation
Formaldehyde regulations
Labeling exempted product
■ Cross-sectional View

* The performance values and the certification labels are based on the Japanese test method and standards.
* DAIKEN CORPORATION does not guarantee that the products listed here conform to the laws and regulations of the country or region where they are being used.