Join us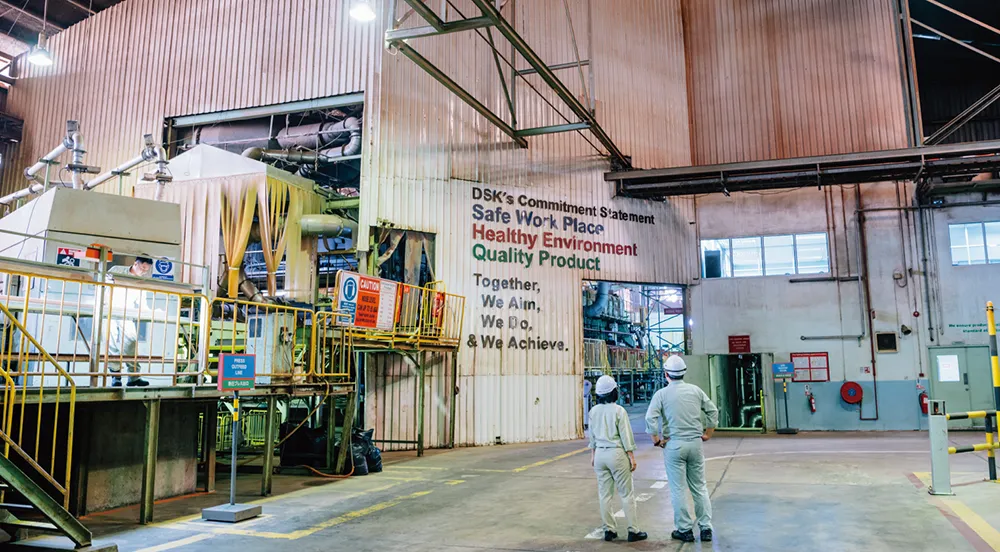 CAREER
We invite individuals who are driven, passionate,
and thrive in a diverse and high performance
environment to join us.Interested applicants are
requested to send your job applications directly or email us at
dsk-recruitment@daiken-gp.com with the following attachments:
Resume
(stating position applied, working experience,
present salary and expected salary,
telephone number)
Relevant transcripts and certificates
Recent passport-size photo
Checklist for our current vacancies as below: -
01

JUNIOR ENGINEER (PROCESS ENGINEERING)

Posted:25/09/2023

Job description

To assist in project management including planning using Gantt Chart:
- To check and inspect working condition of machinery and infrastructure and identifying any abnormalities to propose
for modification, improvement and countermeasure
- To trouble-shooting the line troubles, propose and plan improvements items for shutdown activities
- To assist in heavy vehicle maintenance activity
- To assist in store-inventory operation and management

Requirements

- Possess at least a Degree in Mechanical engineering or equivalent with < 2 years relevant working experience
- Required skill(s) or knowledge:
* CAD Drawings and facilitation skills are essential
* Mechanical or machinery engineering knowledge will be an added value
02

PRODUCTION OPERATOR (FINISHING LINE)

Posted:25/09/2023

Job description

- To prepare and check daily operation data and reports
- To carry out shutdown jobs / maintenance of machines
- To carry out daily online board quality checks

Requirements

- Possess at least a Diploma in any engineering fields; < 1 years relevant working experience will be an added advantage
- Required skill(s) or knowledge: Computer literate
If you did not find any relevant opportunities, please submit your job application to:
dsk-recruitment@daiken-gp.com
or
Daiken Sarawak Sdn. Bhd.
HR Section
Lot 2069, Block 26,
Kidurong Industrial Estate
Kemena Land District, P.O.Box 1117
97008 Bintulu, Sarawak, Malaysia
INTERNSHIP
Interest in an internship (Electrical / Chemical / Mechanical Engineering) with us?
Interested applicant are requested to submit your application to the following address.
Shortlisted candidates will be notified for an interview with us.
Daiken Sarawak Sdn. Bhd.
HR section
Lot 2069, Block 26, Kidurong Industrial Estate
Kemena Land District, P.O.Box 1117
97008 Bintulu, Sarawak, Malaysia